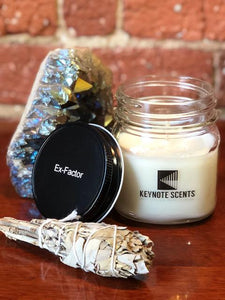 "...It could all be so simple. But you'd rather make it hard"
Whether you are reeling from a break-up or in the midst of relationship drama, you might need a little help relaxing, releasing and resetting your mental and physical space. Homemade lavender-infused oil combines with cleansing sage to calm your senses, ease anxiety and promote clarity.
 Available in 8 oz Candles, Wax Melts and Concentrated Room Spray, and pairs with our Ex-Factor playlist.